Learn to Trade Cryptos and Stocks Profitably
Learn a trading strategy to help you invest in cryptos and stocks with confidence. No day trading and churning your account. Be part of an exclusive members-only trading community focused 100% on supply and demand and price action trading concepts.
Mechanical and rules-based strategy
Learn a step-by-step rules-based trading strategy and mechanical approach to trade stocks, cryptos and Forex.
The strategy explains why and how the markets move the way they do. Simplify your trading and learn to autocorrect yourself.
A trading strategy that makes sense
You no longer need to add a bunch of indicators and oscillators to your charts. No more second-guessing with fundamental analysis.
Supply and demand is the missing piece of the puzzle.
You will be amazed at its accuracy.
No promises. Results
Have you been searching for the right way to profit from the markets but haven't found it yet? Look no further. Supply and demand are the forces that moves all the markets: cryptos, stocks and Forex. Place your trades with surgical accuracy right where a strong reaction is expected to happn with very high probability.
Your trading before Set and Forget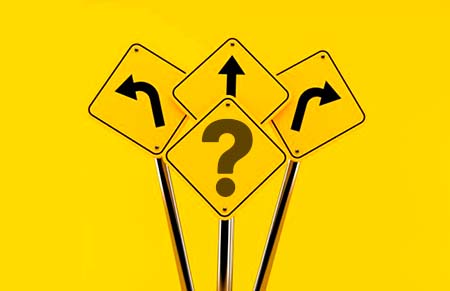 Your trading after Set and Forget…
...has everything you need to learn to trade profitably in one place. You can access trading channels, hot trading ideas list with stocks and cryptocurrencies to buy. Plan your trades without having a PhD in economics. Forget about all that frustrated energy you've spent finding the right trading strategy. Now you can focus that same energy on becoming a profitable trader.
Here's what you get with your education and membership.
Trading Lessons
The members' area contains the corer rules strategy to learn to trade supply and demand imbalances. The education area also includes hundreds of live trade ideas planned weeks and months before the key imbalances were reached.
VIP Online Support
We offer a members-only online support channel for the students to contact us whenever they have questions or concerns regarding the trading course or a potential trade opportunity. We will usually respond to all members email queries within 12 hours.
Semi-private coaching trading education
Move to the next stage in your trading career. This trading course is accessible to everyone who has a real passion for learning to trade the markets using supply and demand imbalances. The fee is paid quarterly. The core trading strategy will be dripped to you as you progress in your understanding of the rules.
Understand market structure and context
When and where a new price is formed is critical. You will learn how to find order within the "chaos". You must look left before crossing the road. Likewise, you must assess where new price action occurs.
Do Things Differently
To better your results, you must do things differently. Stop making the same mistakes ignoring the big picture trend. Supply and demand gives you the context and structure to keep you on the safe side.
Our methodology has withstood COVID-10 and Brexit catastrophic events with flying colours since supply and demand are the forces that move the markets.
Price action is all that matters
Understand how to actually read charts, understand the market context and why the crypto and stock market move the way they do. Understand how to time the market by letting the price come to the imbalances.
Reduce your subjectivity and unlock your potential
Start to analyze price action like never before. Our daily updates with high probability trade ideas will help you stay on focus. Learn to auto-correct yourself by using a mechanical and non-discretionary approach in your trading—no more second-guessing.
Learn why and when to buy when everyone is selling.
Enter your trades before the general population even gets wind of it. You cannot win and outwit the markets by doing what everyone else is doing. Supply and demand imbalances will tell you when and why.
A trading methodology that is ideal for full-time jobs
You won't move the price action with the power of your mind, no matter how hard you try. You don't need to stay in front of the computer many hours a day as jobless teenagers.
Trade Option Strategies
Use the supply and demand imbalances to plan your trades using stock option strategies. Your calls and puts, and your option spreads will boost their probability of success. No more second-guessing where to place your option spreads.
Homework and Assignments
Enter your trades before the general population even gets wind of it. You cannot win and outwit the markets by doing what everyone else is doing. Supply and demand imbalances will tell you when and why.
Become the exception. Become profitable
Most traders are not profitable. Depending on which source you consult, 80% to 95% of traders are not consistently profitable. Join Set and Forget forum become the exception. Hope is not a strategy. The skills you'll acquire after finalizing this course are. Learn all the skills you need to become a consistent trader.
Join the largest supply and demand investing site in the world 
Join us today and take your cryptocurrency and stock trading to the next level! The investment to be a member is minimal compared to what it can return.
We're fanatical about your success.
Set and Forget is everything you need,
no indicators or fundamental analysis is required.